New ClarinsMen Super Moisture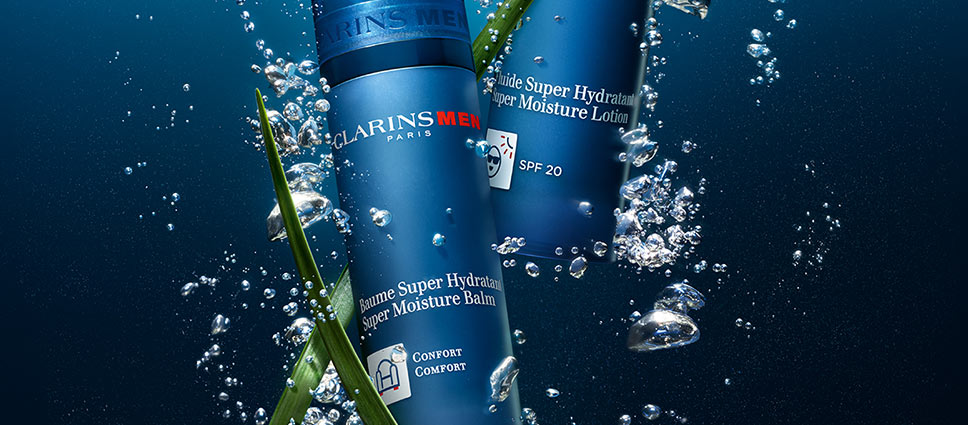 Balm, Gel & SPF 20 Lotion 50ml
Enriched in plant extracts
Organic houseleek is hydro-resistant and protects against extreme environmental conditions and intensely hydrates.
ClarinsMen Energising Complex boosts skin cell activity and fights free radical damage.
Available in 3 textures -50ml
RRP: £30.00
Super Moisture Balm – Comforts, invisiable and non-greas
Super Moisture Gel – Refreshing and non-sticky
Super Moisture Lotion – Light and fresh with SPF 20 UVA/UVB protection
Tested on real men
97% felt Super Moisture Balm texture promoted comfort
94% felt Super Moisture Gel was a refreshing texture
88% felt Super Moisture Lotion SPF 20 didn't make their skin look shiny even by the end of the day.