Moisturisers are the biggest skincare subcategory in the UK – no skincare
routine is complete without one.
With the launch of Hydra-Essential [HA2] Day & Night, we now offer a
complete range of moisturisers for everyone regardless of skin type, skin
need or age: from dehydrated skin through to menopausal and post menopausal skin.
Application tips:
Apply in the morning/evening to clean, dry skin – warm the cream in the hands
then place them over the face, working from the middle outward over the face
and neck. Apply by gently pressing into the skin, always from the middle of the
face outwards to avoid pulling tissues, enhance drainage and preserve features'
youthful appearance.
To maximise the results and benefits of a day/night cream always apply a serum
underneath.
After cleansing your face at night, you should be apply a night time moisturiser
as well because it works faster on your skin while it's in resting mode and not
exposed to environmental aggressions.
Moisturisers stay on the barrier of skin and prevent moisture from escaping.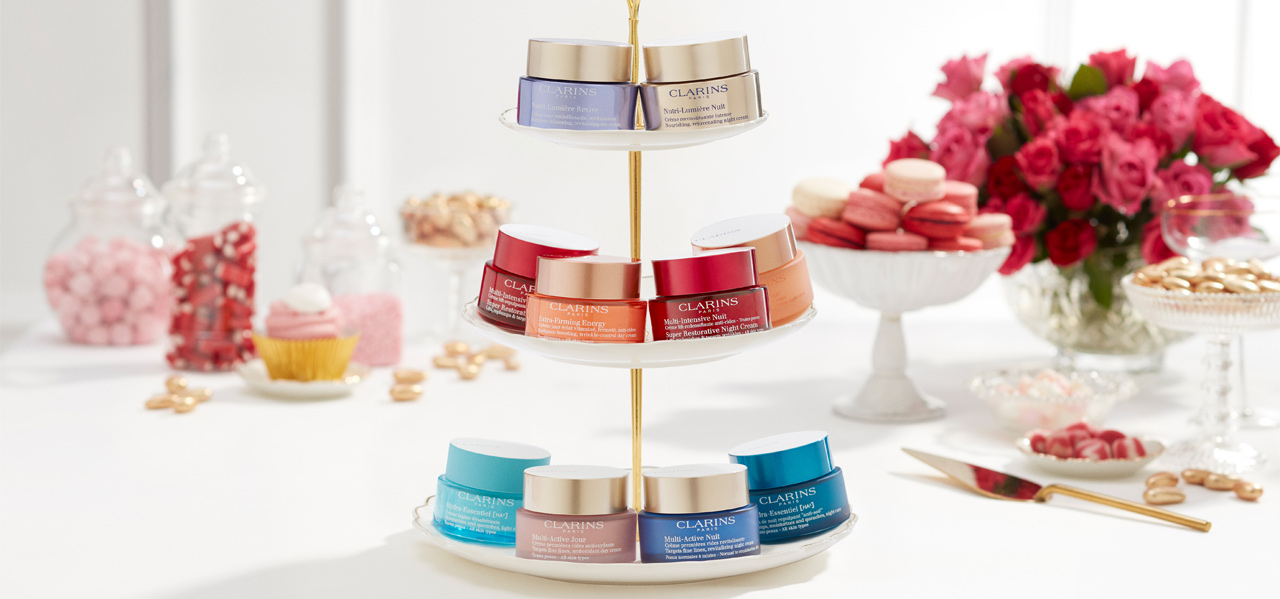 Hydra-Essential [HA2] Day Cream & Night Cream Set RRP: £39.00
Multi-Active Day Cream & Night Cream Set RRP: £48.00
Extra-Firming Day Cream & Night Cream Set RRP: £66.00
Super Restorative Day Cream & Night Cream Set RRP: £81.00
Nutri-Lumiere Day Cream & Night Cream Set RRP: £96.00